Jump to Recipe
Print Recipe
Food Introduction
Crispy duck legs(香酥鸭腿,香酥鴨腿,xiāng sū yā tuǐ) are a famous dish in many places. First, the ducks are marinated with various seasonings, then steamed until cooked, and finally fried. The color of the dish is golden, the aroma is rich, and the skin is crispy and crispy. This is also a feast for the Chinese New Year. The biggest characteristic of crispy duck is the word "fragrance", especially duck skin, fresh and crispy, oily but not greasy, biting in the mouth, how cool it is!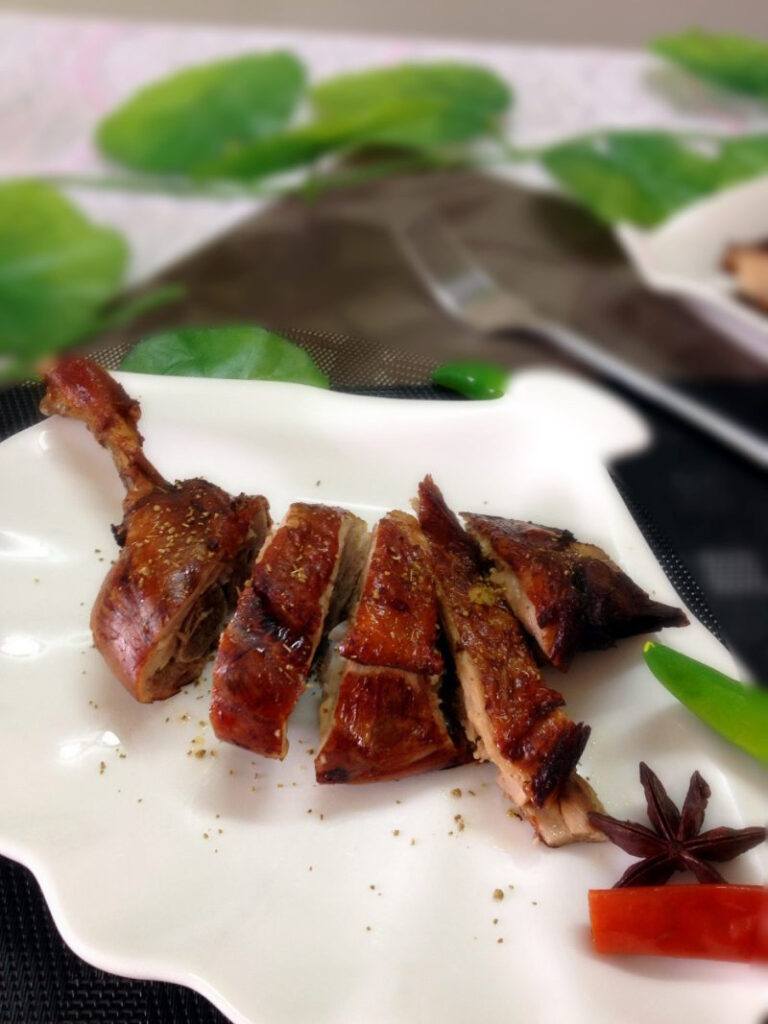 Generally, the crispy ducks in the hotel are made of whole ducks. It is more convenient to use duck legs directly at home. One is that you don't need to open a large oil pan, and the other is to eat more easily. Usually, office workers can do more at a time. After steaming and cooling, put the refrigerator in the freezer. If you want to eat it, take one out. After thawing, fry it. Just mix it with a little vegetable. A dinner is very convenient.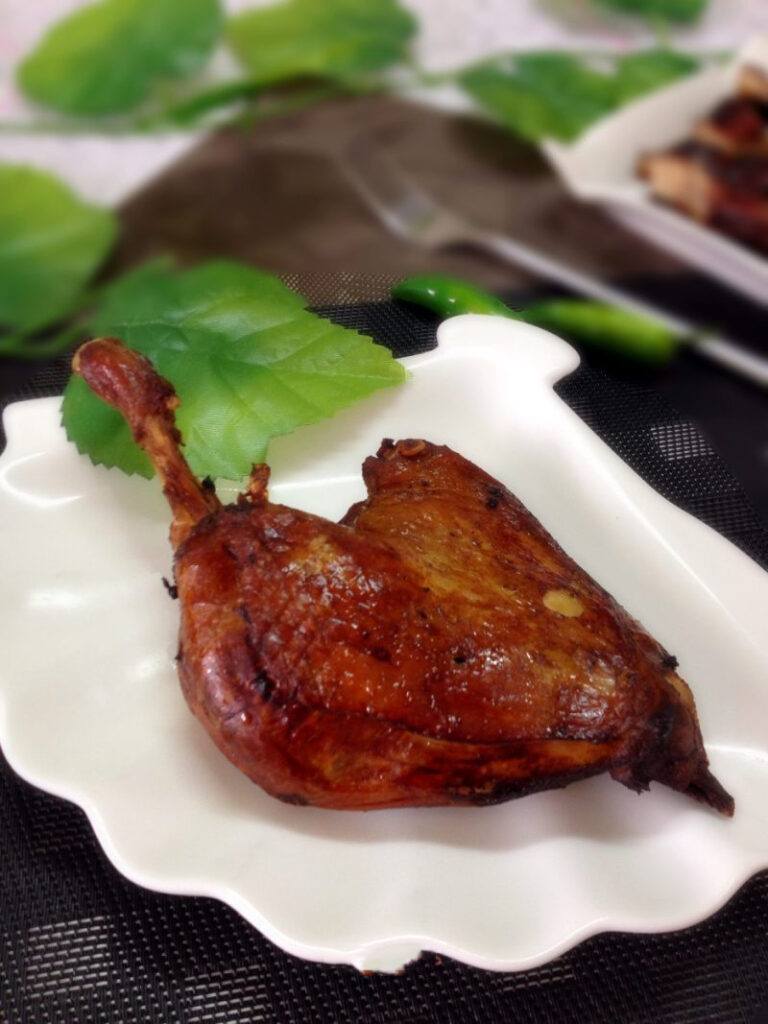 Kitchenware used
Materials Used
Materials table, You can click on the link to buy.
Crispy duck leg chinese recipe
The crispy duck legs were originally fried, and now they have an air fryer to save fuel and be healthy. The fried duck legs are crispy and tender, which is the first time to do it. The taste is too light, and the sweet noodles are good.